We are celebrating a successful 2016 F1 season with the release of this beautiful limited edition product.
Hype Energy are pleased to announce the release of a brand new limited edition product featuring their sponsorship with Sahara Force India F1™ Team in 2016.
For the second year running, Hype Energy have been a main sponsor of one of the top teams in Formula 1. The energy drinks company decided it was time to release an original limited edition can dedicated to their F1 partners.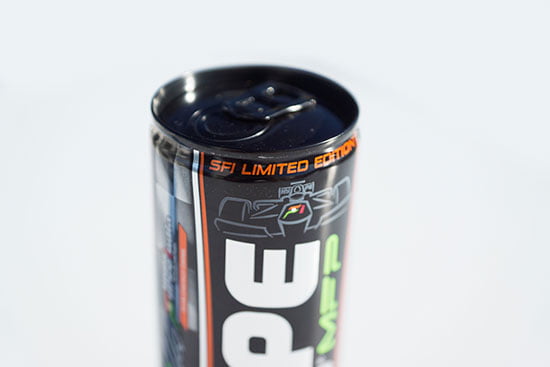 The new design features the official Sahara Force India F1 Team logo, along with the names, racing numbers and signatures of the 2016 team's drivers Nico Hülkenberg and Sergio Pérez.
Designed to deliver maximum energy, the Sahara Force India Limited Edition drink brings a stylish take on the classic energy drink with a smooth aftertaste. You'll recognize the new design by its unique carbon fibre finish mixed with a subtle, silver colored checkered flag, new racing stripes and matte black lid.
Hype Energy has always had a strong affiliation with motorsports. This is amplified by the fact that Hype Energy drinks' CEO, Betrand Gachot was a former driver for Sahara Force India's predecessor Jordan GP, and Le Mans 24 hours winner. The new can clearly fits Hype Energy's philosophy and origins!
Have a look at this beauty!