As an
official sponsor of the Sahara Force India Formula One™ Team in 2016
, we are excited to announce that the
Hype Energy logo
will now be visible on both the side pods of the VJM09. You can see it in the front, back and inside of the rear wing endplate; cockpit side of the car, and on the chest of the drivers' suits. The
Hype Energy headquarters are based in the United Arab Emirates. W
e didn't want to miss the chance to celebrate the Abu Dhabi GP as our home race by adding extra branding on one of the fastest cars on the grid.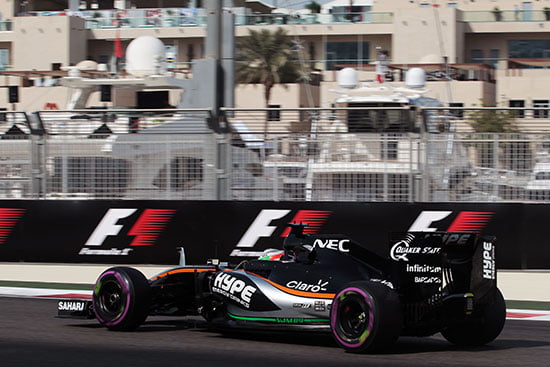 The Abu Dhabi GP is the final race of the 2016 Formula 1 season
. Sahara Force India are heading to the season finale on the verge of achieving their best ever finish in the constructors' championship. The team led by Vijay Mallya can grab fourth position for the first time in their history:
"Abu Dhabi is the culmination of all our efforts, but there is no room for complacency. Both our drivers have an extra bit of motivation to do well – Checo to cross the 100-point threshold, which would be the first time ever for a Force India driver; Nico to close his Force India adventure on a high. This is a track that brought us some good results in the past and it would be special to end the season in style,"
Mallya declared.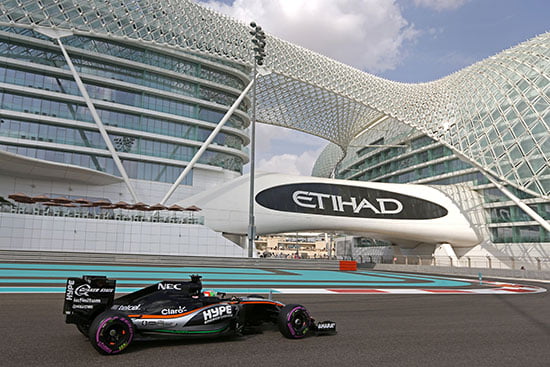 The Hype Energy family has seen its relationship with the motorsport world improve continuously since the
announcement of the partnership with Sahara Force India in March 2015
. Many of our followers are also
Formula 1 lovers
and identify Hype Energy as an important part of the most prestigious racing car sport in the world!
Hype Energy Drinks is led by Global CEO, Bertrand Gachot
, former racing driver for the Jordan Grand Prix Team, one of the predecessors of Sahara Force India Team, resulting in the brand's strong heritage link with the world of Formula One™.
Partnership
With Bertrand Gachot's long career serving as solid experience in motorsports,
Hype Energy
feels optimistic in continuously improving and
developing the energetic partnership formed with Sahara Force India for the years to come
. As a way to celebrate the performances of Sergio Pérez and Nico Hülkenberg during the 2016 season, we are delighted to be introducing a
limited edition Hype Energy – Sahara Force India energy drink
. The limited edition design was developed to celebrate a further deepening of our support and collaboration with the team.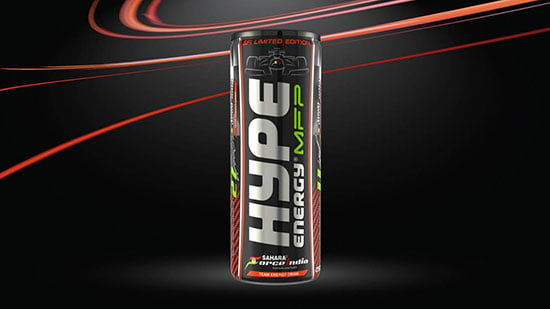 The new Hype Energy logo placement on the VJM09 is only part of the deal for the last racing weekend of the year; as both teams will be celebrating together an unforgettable season and the anticipated 4th position of the overall standings on the Hype terrace, at the Sahara Force India facilities right in front of the Yas Marina Circuit. We can't wait to celebrate the fourth position of the team this Sunday, to congratulate Sergio Pérez for his best season since he started racing in F1; and to give a big hug to Nico Hülkenberg in his last weekend as a member of the Sahara Force India Tea