The Hype team are delighted to announce the formation of a new link with Epsilon eSports.
Epsilon are well known for having an amazing eye for upcoming young talent. While developing their recruitment process, Epsilon eSports have had some of the best players in the world. They have been increasing their visibility and notoriety in the eSports scene.
Less than a year ago, they signed a mildly known Swedish Counter Strike Global Offensive team. They have a global ranking over 200. After signing up with Epsilon eSports, they made it into the top 20 in the world. They also won almost every single game they played in this year!


Academy
Now, Epsilon eSports and Hype Energy have joined forces to form an Academy, starting with the CSGO team. They will play under the name EPSILON HYPE.
The team has potential to go far and beyond, with important influencers within Epsilon and more their CSGO heritage.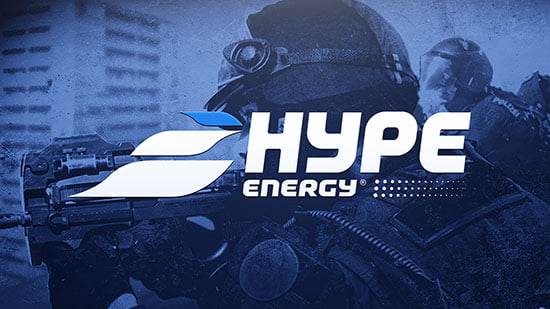 The new Epsilon Hype Counter Strike roster will be composed of:
Hampus 'hampus' Poser (Capt)
Alfred 'RuStY' Karlsson
Kalle "perzon" Persson
Linus 'limp' Brannlund
Patrik 'powerputte' Perjons
Felix "FELLPA" Hedlund (Coach)
Coach FELLPA had this to say about the new set up: "We got really excited when Chrille approached us about Epsilon, since we know that they have a great reputation and are a well known organisation. It will be a great place for us to take it to the next level especially with the support of Hype Energy. Their drinks will keep us focused during practice! We all are happy to be a part of Epsilon and would like to thank Hype, Epsilon and Chrille for giving us this opportunity."



Statement
Manu Álvarez, Social Media Manager at Hype Energy Drinks stated: "This is a new step for Hype and Epsilon in their eSports adventure. Sponsoring young gaming talent can have an equal, or greater impact than sponsoring bigger teams, because you can see the potential of the players, their development and how they improve every single day, essentially following them from the start until they reach set goals. We can clearly see big benefits for all parties involved."
We must thank Epsilon eSports, not only for their support in backing our recent presence in the international gaming scene, but also in their continued support across all of our activities! All of the Hype Energy team are looking forward to working with this young talented team and helping them along their way to the top.
Stay tuned for more #EpsiHype at @Epsilon_eSports @HypeEnergy