Premium energy drinks brand launches new esports team with Force India F1.
Coinciding with the launch of the new F1 Esports season, Hype Energy and Force India are excited to announce the launch of Hype Energy eForce India.
An official partner of the Sahara Force India F1 team, Hype Energy brings a wealth of esports and gaming experience to the table through a long term partnership with Epsilon Esports team, who compete in televised events at the highest levels in CS.GO, Call of Duty and FIFA. 2018 marks the fourth consecutive season for Hype Energy as an official Sahara Force India F1 Team Partner and this latest development sees that partnership extend into the digital realm.
The premium energy drinks and lifestyle brand has a strong presence in the world of motorsports gaming, as title sponsors of the AOR Hype Energy F1 League and main partners of Oscaro Esports by SDL.
Hype Energy eForce India have already begun the process of signing esports drivers to their roster and will begin their development programme with the team in the coming weeks. The drivers' identities will be revealed as part of the series of films from Hype Energy eForce India during the season.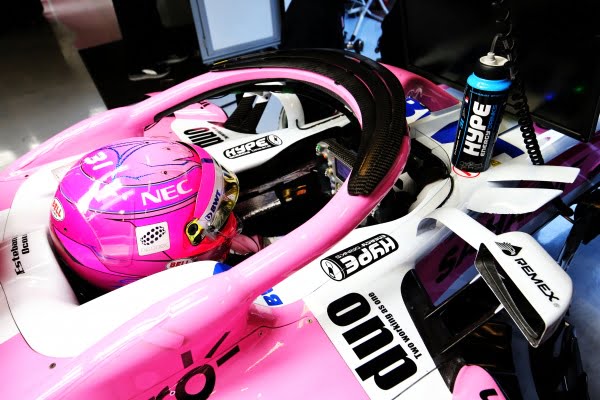 The goal
We continue to reinforce its strong presence in the world of motorsports gaming, as the premium energy drinks brand develops its partnership with Force India even further. Hype Energy CEO, Bertrand Gachot, and eForce India and Sahara Force India F1 Team COO, Otmar Szafnauer had this to say:
Bertrand Gachot: "Hype Energy drinks has been the official energy drink supplier and enthusiastic team sponsor of the Sahara Force India F1 Team for three extraordinary seasons and are now entering the fourth season together with a new, exciting digital approach. 
While most F1 enthusiasts know Hype Energy's affiliation with the Sahara Force India F1 team, they may not know that we are also heavily involved in esports through our long term partnerships with some of the most successful gaming organisations in Europe such as Epsilon Esports and Oscaro Esports. We are also investing in the development of online racing leagues through our partnership with Apex Online Racing to keep learning and to improve the energetic experience we provide in simulator racing and esports.
Hype Energy eForce India
The creation of Hype Energy eForce India will provide a dynamic platform to demonstrate to the world what virtual F1 racing is all about thanks to exclusive behind-the-scenes content and plenty of racing action. Mixing virtual and real-life F1 racing creates an exciting potential for esports to grow as an industry, but also creates a thoroughly deserved spotlight for the truly talented gamers who wish to increase their visibility and rise to the top."
Otmar Szafnauer: "It's great to see Formula One embracing esports and to be launching our very own esports team. It's a new direction for the sport and will help us reach a new and younger audience."
"It's a fantastic opportunity for our partner, Hype Energy, to increase its presence in esports and we share big ambitions for success in the digital world."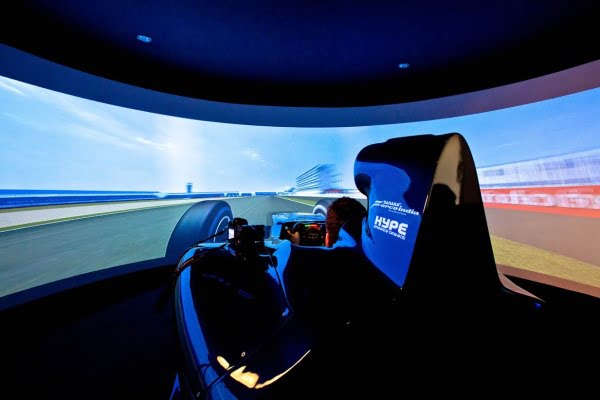 WHAT CAN YOU EXPECT?
Hype Energy eForce India will combine the esports experience that Hype Energy can offer with Sahara Force India's F1 expertise to give fans of both esports and motorsports a new way to engage with both worlds.
Hype Energy eForce India plans to launch a series of YouTube tutorials showing gamers how to use the knowledge, expertise and professionalism of an F1 team to improve their gaming skills.
The series will be known as 'Hype How To' and will give casual gamers the chance to go behind the scenes of an F1 team to show how the team goes above and beyond to maximise performance in every area.
PREMIUM ENERGY DRINKS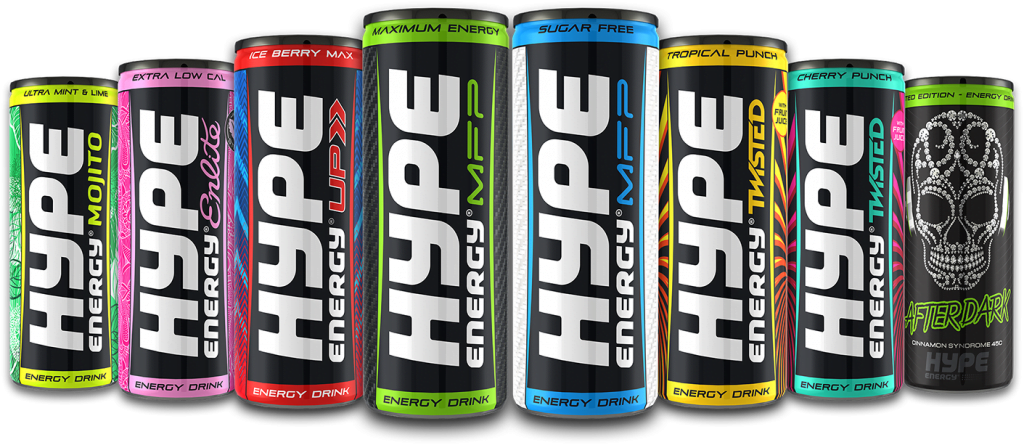 Since the first drop of Hype Energy Drinks was created in 1994 we have been working with the top flavor houses in Europe to produce the best tasting quality energy drinks. Free from artificial colorings and preservatives, Hype Energy provides a more natural way to enjoy energy drinks.
Discover more on our website at hype.com/energy-drinks.
AOR HYPE ENERGY F1 LEAGUE
Apex Online Racing, or AOR, is an online eRacing league organised and managed at www.apexonlineracing.com which will be entering its 15th consecutive season. With professional commentary and a fiercely competitive league, you can watch the full races on the AOR YouTube Channel. AOR takes place across the biggest motorsports gaming titles, including:
– iRacing
– WTTC
– WRC
Read more at hype.com/aor-hype.