Hype Energy To Partner With Apex Online Racing In 2018 for the 'AOR HYPE ENERGY F1 LEAGUE'
Hype Energy is excited to announce it will be working alongside Apex Online Racing throughout 2018, helping to deliver more F1 and motorsports gaming content to the esports community. Official partners of the Sahara Force India F1 team and sponsors of F1 and motorsports based esports team Oscaro Esports by SDL, Hype Energy has the resources and the desire to unite the incredible worlds of F1 and gaming. With the
Formula 1 Esports
series starting its first full season this year, motorsports gaming is sure to make waves in 2018 – and the AOR Hype Energy F1 League will be the place to be.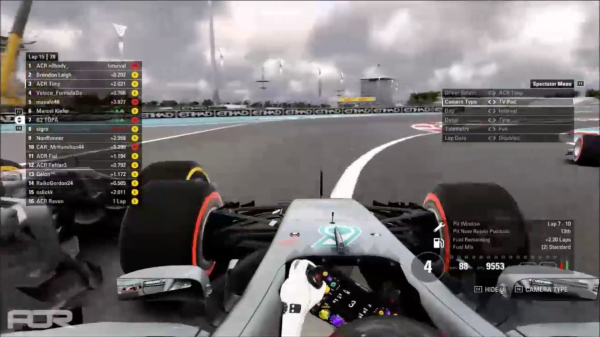 Motorsports Gaming with AOR
Apex Online Racing, or AOR, is an online eRacing league organised and managed at
www.apexonlineracing.com
which will be entering its 15th consecutive season. With professional commentary and a fiercely competitive league, you can watch the full races on the
AOR YouTube Channel
. AOR takes place across the biggest motorsports gaming titles, including:
– F1 2017
– Project Cars 2
– rFactor 2
– iRacing – WTTC – WRC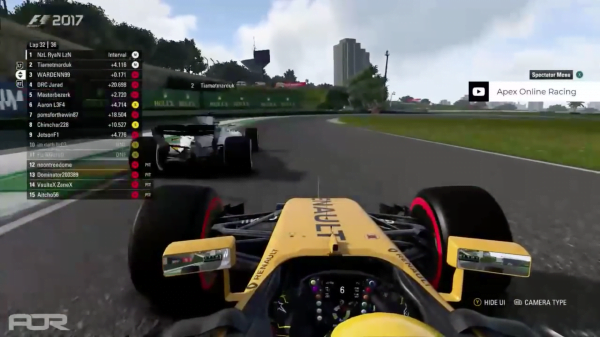 Managed by
Dan Hawkins
, multiple AOR Leagues take place across different regions and different titles. Races are held almost every weekend with several famous faces participating in the championship, including 2017 F1 Esports winner Brendon Leigh, Youtuber Tiametmarduk
(check out his Abu Dhabi vlog with Hype Energy here)
and many more drivers that competed in the inaugural 2017 F1 Esports final. With so much talent and leagues for all the major motorsports gaming titles, there's never been a better time to enjoy online racing.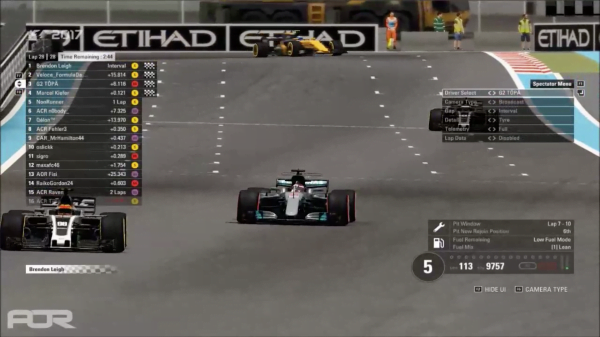 AOR Powered by Hype Energy
Hype Energy will become the title sponsor of the league, which will see it renamed to 'AOR Hype Energy F1 League'. Hype Energy will be providing their premium energy drinks line up to all the team to give them maximum energy from lights out to the chequered flag. Want the highlights from last weekend? Visit the Hype Energy YouTube channel here and remember to like, subscribe and leave us a comment below the video! Subscribe to Apex Online Racing and follow all the action here:
youtube.com/ApexOnlineRacing
.