Hype Energy is proud to announce its latest esports sponsorship, joining forces with Oscaro Esports by SDL!
Filled with world class talent in F1 Esports and across all the biggest motorsports gaming titles, the team is one of the most formidable forces in sim racing.

The whole team heads into 2018 fueled by Hype Energy's premium energy drinks range packed with maximum energy.
As Hype Energy continues to develop its esports program, this new sponsorship will see the premium lifestyle brand further combine the worlds of motorsports and esports.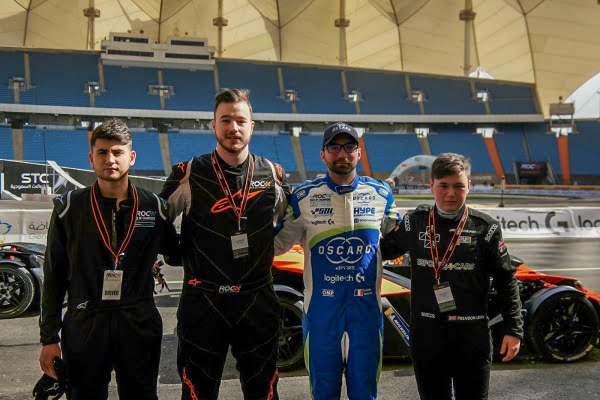 Created in 2006, SDL esports grew to become one of the most successful sim racing organisations in Europe. The organisation is now known as Oscaro Esports by SDL due to their recent involvement with the e-commerce company Oscaro.
With eight World Championship victories on Project Cars, Oscaro Esports have both the experience and the talent to compete at a global level.
Here is the current composition of the organisation:
4 Pro Drivers in the F1 Esports Series playing F1 2017.
3 Pro Drivers in Project Cars.
7 Pro Drivers in WTCC.
T2 Pro Drivers in WRC 7.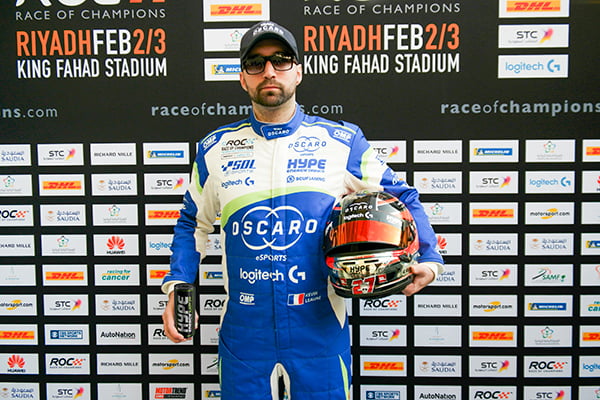 Kévin Leaune discovered his passion for video games through car simulators, where he found similar sensations while participating in high-level karting races. Since 2006, Kévin co-founded the SDL esports organisation and became a driver, as well as a Team Manager.
Becoming the first French Champion on F1 on consoles back in 2010, Kévin focused on his passion, and in 2015 participated in the Project CARS World Championship under the username SoniK.
With incredible performances, Kévin Leaune won the first Project CARS World Championship, and decided to focus on the management of the team after, which earned them an additional 4 World Championship titles. 
Hype Energy made its involvement with Kévin official during the Race of Champions (ROC) in Riyadh on the 2nd and 3rd of February 2018. Kévin Leaune participated in the first ever eRace of Champions, created in association with Logitech G. Alongside the former F1 esports Champion Brendon Leigh, Enzo Bonito, Alexander Dornieden and Rudy van Buren, Kevin managed to place 3rd over the weekend. 
Make sure to tune in to the social media links below to stay connected with up and coming news and events around Kevin Leaune and additional Hype Energy Gaming Ambassadors.
Hype Energy MFP: #MadeForPlayers.