Xtra: The New Hybrid Category 
The business world does not sleep. So neither do we. The industry of energy drinks is developing at a high speed worldwide these days. Therefore, Hype Energy drink; a company that exists for more than 25 years obviously must be leading this development. In order to bring the best products to the market and provide our clients with the most satisfying flavours. Our different departments are all involved in the innovation process. After months of dedicated New Product Development research.We are excited to announce our new product line expansion. A performance energy drink line called Hype Energy Xtra.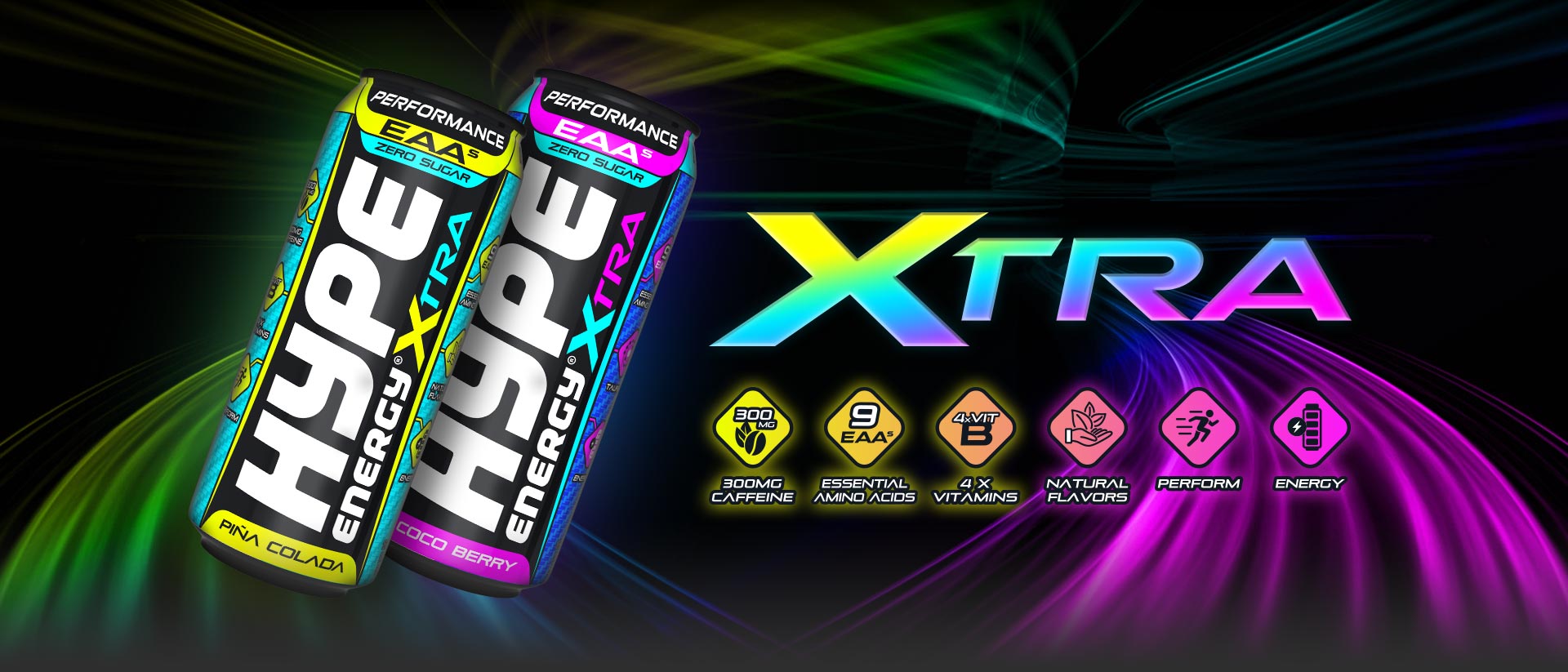 This new category is being introduced with two flavour variants, Piña Colada and Coco Berry. The main objective behind the development of these 2 products is to create an optimised energy formula designed to boost the  physical performance to extra levels. However, the quantity of ingredients may slightly differ from country to country and from region to region. For instance, the US variants will include 300mg of caffeine in a 16.9 oz format. While the EU variants will be restricted to 200mg of caffeine for its 500ml format. 
The Xtra line goes the Xtra mile by not only offering the 3 Branch Chained Amino Acids (BCAA).But a whopping 9, covering all the essential amino acids (EAAs) needed for proper athletic function. 
EAAs are the full package for serious athletes that want to focus on muscle building and recovery. That is to say, reports showing that EAA's can more effectively sustain protein synthesis in a post-workout setting. 
The Hype Energy drinks Xtra are sugar free, low calorie and contain  4 B vitamins. The 4B vitamins are also a plus for our customers. As they provide numerous benefits, such as, boosting the energy level of the body, healthy brain and nerve function, and increases red blood cell production. Ready to go the Xtra mile? Go get that Xtra Power for Xtra Performance.