Hype Energy is thrilled to ink an exclusive distribution agreement across the UK (England, Scotland, Wales) with the ADN Group.
The ADN Group is trailblazing FMCG distribution and brand building with an exceptional network of retailers and wholesalers. They will launch a total of seven delicious Hype Energy Drink flavours accross the UK. This includes our latest adrenaline-charged creation Buzz – Berrylicious Marshmallow Madness flavour, which, since its summer debut, has raced to the top of Hype's energy drink portfolio.

This partnership enables Hype Energy to further expand its footprint and success across the globe.
For more information visit: ADN Group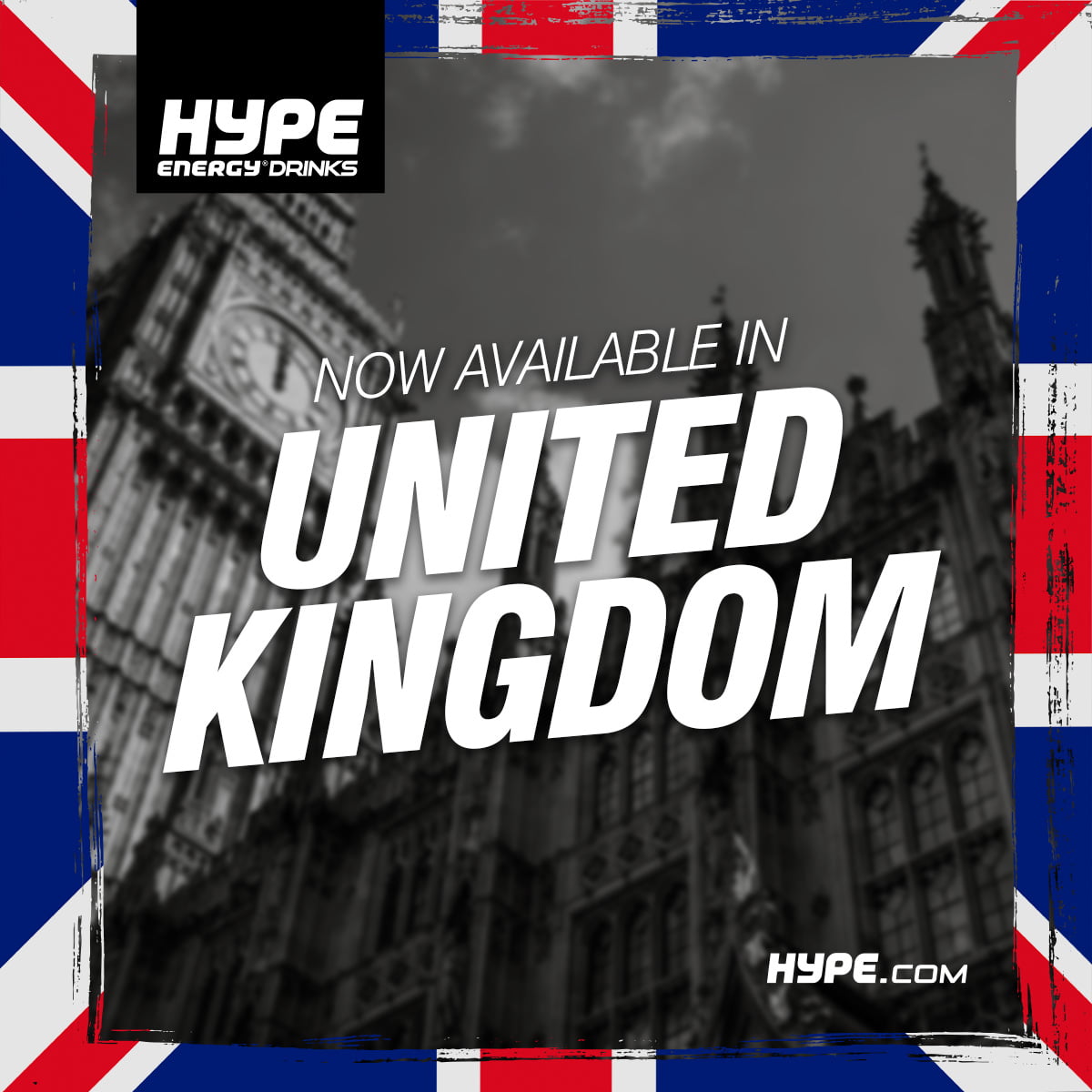 Our purpose is simple: to transform the way you live, work and play. What started as a legacy energy drink brand quickly evolved into a functional products company. Our premium European ingredients blow minds across the Middle East, Australia, Europe, Africa, and Latin America. But we won't stop there!

HACK THE ALGORITHM. Our ethos is all about empowering our community to challenge the status quo by hacking the algorithm of their lives. We believe freedom can only be achieved when individuals question the present, reject the norm and define their own path. Live unapologetically and without limits.