Sahara Force India has moved up to fourth place in the 2017 Formula 1 Constructors Championship after the Bahrain GP as Hype Energy took over the VJM10's rear wing.
Sergio Pérez and Esteban Ocon managed to finish 7th and 10th respectively in Bahrain after an impeccable race, both drivers battling from their starting positions outside the points (18th and 14th) to clinch valuable points for the team.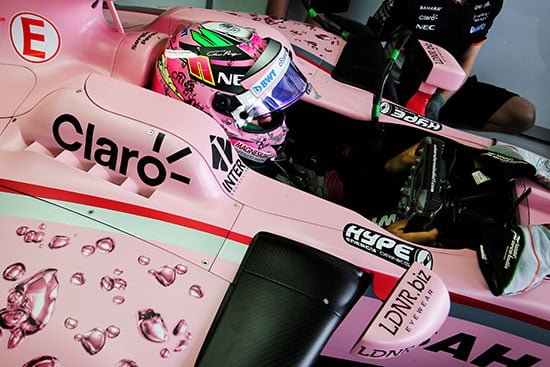 It was a memorable weekend for
Hype Energy
too, as extra branding was featured on the rear wing of Sahara Force India's VJM10 car for the first time this season. In addition to the rear wing, one of the most prominent parts of an F1 car, the Hype Energy logo was also featured on the nose cone of the car, the airbox and the cockpit.
Here's what the Sahara Force India drivers had to say after the Bahrain GP:
Sergio:
"I'm very proud of my team today. To finish seventh after starting from P18 is an amazing recovery and we can be very happy tonight. It's also our thirteenth consecutive race in the points, which is an incredible achievement. (…) I think we made the most of every opportunity and the whole team – the engineers and the mechanics – played their part in executing a perfect race. We showed, once again, that we never give up on Sundays and we can come back strong after a difficult qualifying."
Esteban:
"It was a really fun race and I had to fight really hard. My start was very strong – I gained four places in the first few corners and that was really enjoyable. We showed again that our car is strong in race conditions – probably better than in qualifying – and that's important because you only score points on Sunday. My target coming into the season was to score points in every race so I'm pleased to have scored in all three so far, but I know we had the potential to score even more points. As a team we are doing a good job and I think there's much more to come from us in the next few races."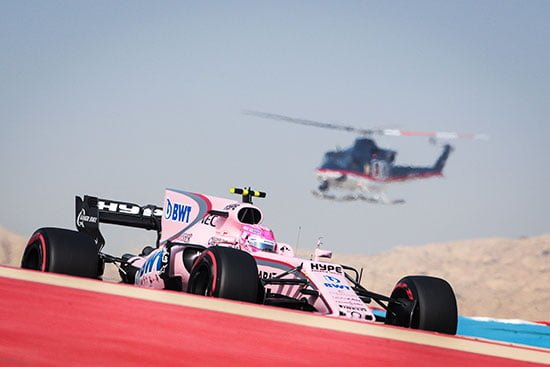 Congratulations to Sahara Force India on another strong race weekend in 2017… it seems the HYPE is real!!