Hype Energy proudly sponsor Epsilon eSports team who secured the winning title of the Pro Gamer League Summer Finals, held at the Wuhan Guanggu Stadium in China, winning $50,000 in prize money.
The eSports team received an invitation for their Counter Strike: Global Offensive team to attend the final stage of the EAFF East Asian Cup. Epsilon CSGO team are the current Swedish champions, and the team managed to make it to the final and claim the title after a massive victory, finishing 3-0 against Danish Team X.
It was a thrilling weekend for our gaming partners, who made an incredible debut playing for their first time in the Far East. Once again, Epsi CSGO players demonstrated why they are considered one of the top teams in Europe.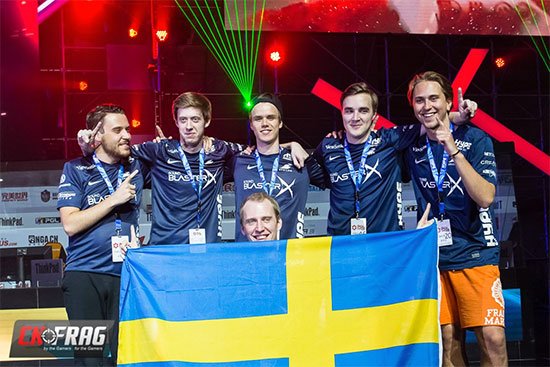 The final standings for the tournament are:
1st Place –  Epsilon eSports
2nd Place –  Team X
3rd Place –  TyLoo
4th Place –  VG.Cyberzen
5th-6th Places –  Born of Fire,  FIVE
7th-8th Places –  eFuture,  Energy Pacemaker