Sascha Fenestraz takes long-awaited win at the 2022 Japanese Super Formula Championship.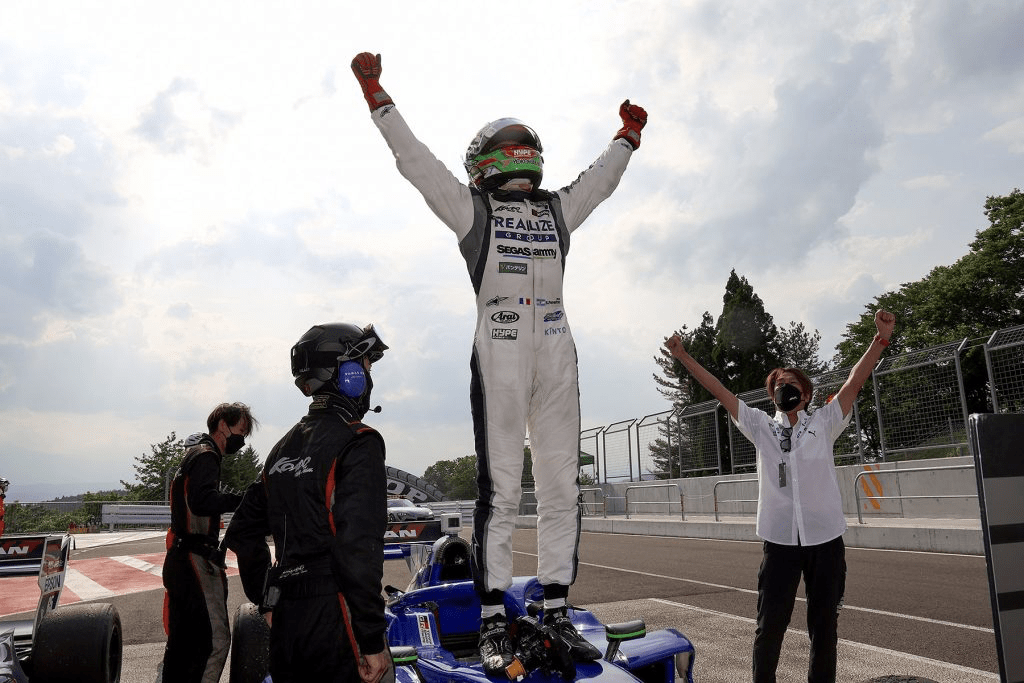 Kondo Racing's driver and Hype Drinks ambassador Sascha Fenestraz picked up his first win in the 5th race of the 2022 Japanese Super Formula Championship. It was the team's first win since 2019!
The race took place at Sportsland SUGO in Miyagi Prefecture on Sunday, June 19, and was in 30 degrees celsius air temperature and up to 43 degrees celsius on the track.
Sascha started the race in 2nd position. An excellent start, coming off the grid faster than Tomoki Nojiri, who started from the pole position, resulted in Sascha taking the lead in the first corner. However, the safety car was deployed on lap 8 due to a crash. Once the pit stop window opened, at lap 10 the top four cars came in for their mandatory tire change pit stop..
Sascha Fenestraz stated: "There were almost 15 cars that pitted, and others stayed out… After I came out of the pit, I had traffic for most of the race because the drivers who opted against pitting during the safety car made the race a little difficult. Also, racing almost 42 laps with the same tyres was challenging".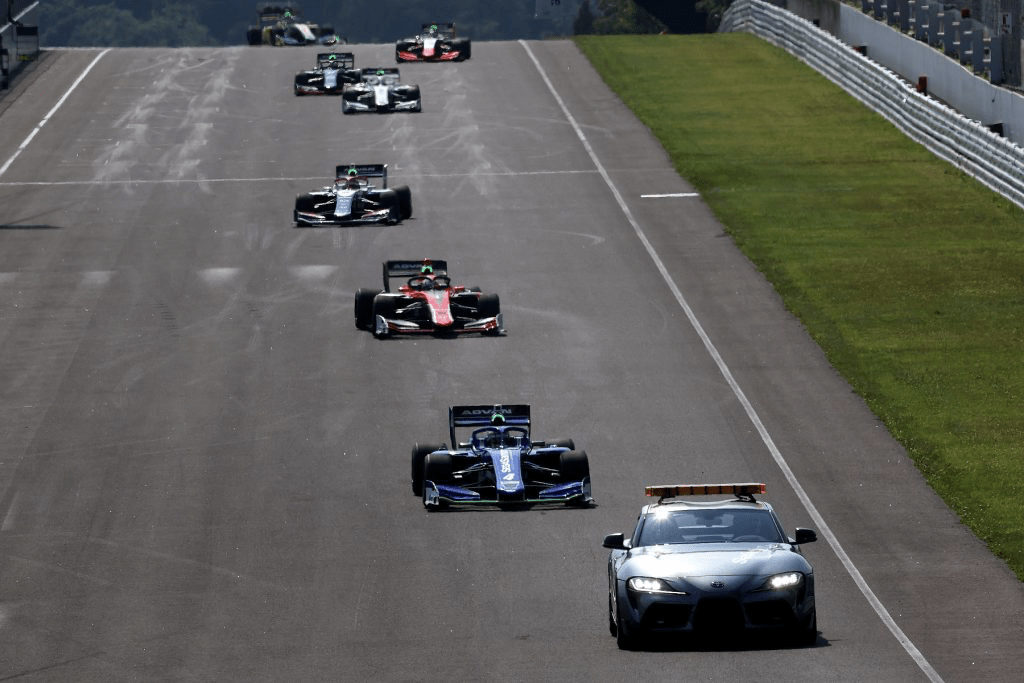 Despite those circumstances, Sascha Fenestraz was right in front of Toshiki Oyu, a very persistent driver and Tomoki Nojiri, the 2021 Super Formula Championship winner. Sascha said, "My strategy for the remaining laps was just to stay calm and save my tyres. I knew the guys in front of me were going to pit at some point to change tyres, so it was all about timing to retake the lead, which worked out well for me in the end".
The race, which ended up being a one-hour race, was completed after 50 laps. Sascha Fenestraz grabbed his first win of the season, with Toshiki Oyu coming in second and Tomoki Nojiri rounding out the podium.
Before ending our talk, Sascha expressed, "It was crazy… It was really crazy! (winning in the Super Formula). When I came to Japan in 2020, It was challenging due to the new circumstances. I struggled a lot. So now, seeing myself winning this race and helping my team bounce back feels incredible. It has been an amazing ride so far. Really Incredible!
The next race – number 6 of the Japanese Super Formula Championship this year, will be held at Fuji Speedway in Shizuoka Prefecture from July 16 to July 17.
From our side, we would like to congratulate our Brand ambassador and wish him the best of luck for his future races. We are so proud to have champions and hard-working people as part of our team.
 #HackTheAlgorithm